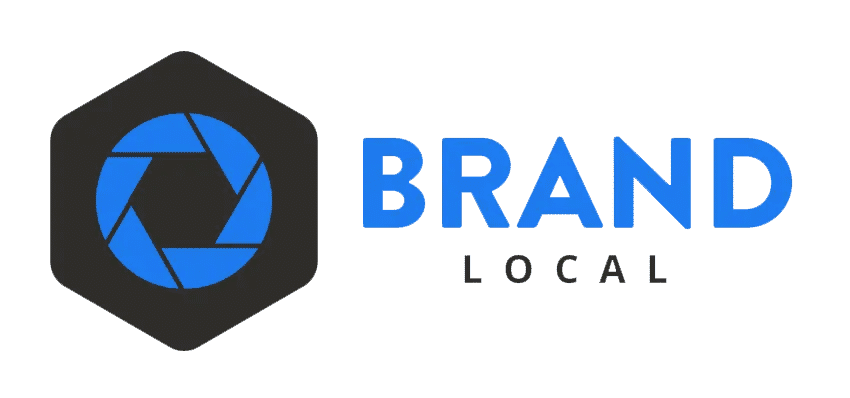 Get Leads Without Buying Ads Or Wasting Time On Social Media
While everyone else keeps feeling invisible and exhausted.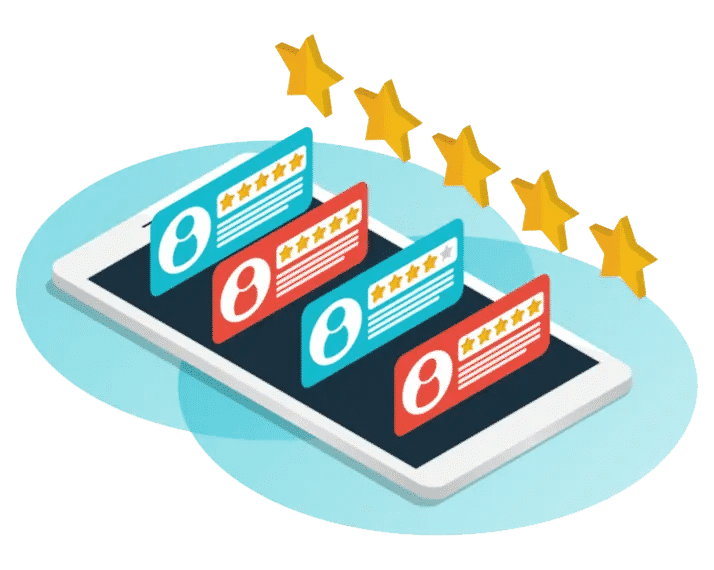 How to connect with local customers without having to buy ads and without spamming anyone
How to combine the power of word-of-mouth referrals with the 24/7 availability of being online
How to do all of this in a way that is genuine and authentic while everyone else keeps wasting time looking like they don't know what they're doing.
How new customers can discover your business even if they don't know your name
How to build trust and social proof that outshines your competition even if they've been around longer
Watch How To Get More
Leads Than Your Competition
This system is not for everybody. Brand Local is specifically designed for:
Businesses that work directly with their customers
Businesses that operate with integrity and care about delivering an awesome experience
Businesses that benefit from word-of-mouth referrals
If the focus of your business is primarily product oriented like a large e-commerce business or if you have very limited client interaction this is not a good fit for you.
Examples Of Businesses We Help Include:
…and other businesses that serve customers in their local community with awesome products and services.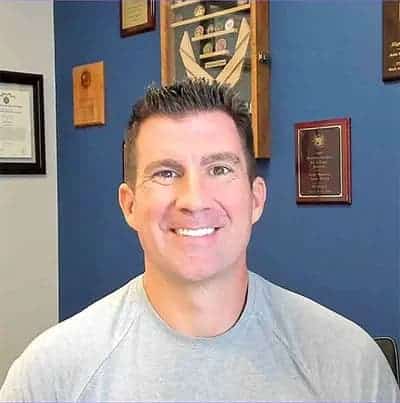 My name is Jason and I work specifically with the owners of small businesses who want to gain traction in their local community and win new clients without having to gamble their money rolling the dice on traditional online marketing.
I served 13 years in the U.S. Air Force and understand hard work, determination, and sacrifice. So, when I started my agency, I set on a mission to use that same work ethic and determination to help businesses grow and be successful.
I've spent over 7 years developing and refining a three-step system that will increase your visibility, build trust, and differentiate you from your competition even if they've been around longer than you have.
I also know that it is important to get fast results so my system doesn't require you to build a big website or waste endless hours shouting into the void of social media.
Does This Sound Like You?
Does your online reputation match the awesome reputation you've spent years developing in person?
Are word-of-mouth referrals a big part of your business but with social distancing that's slowing down?
Have you tried to find clients on Facebook and social media but it feels like a waste of time?
Are your clients looking for you online but you're not sure how to get in front of them?
What Do You Look Like Online?
When someone searches for a business like yours in your local area Google displays the top three businesses relevant to the search.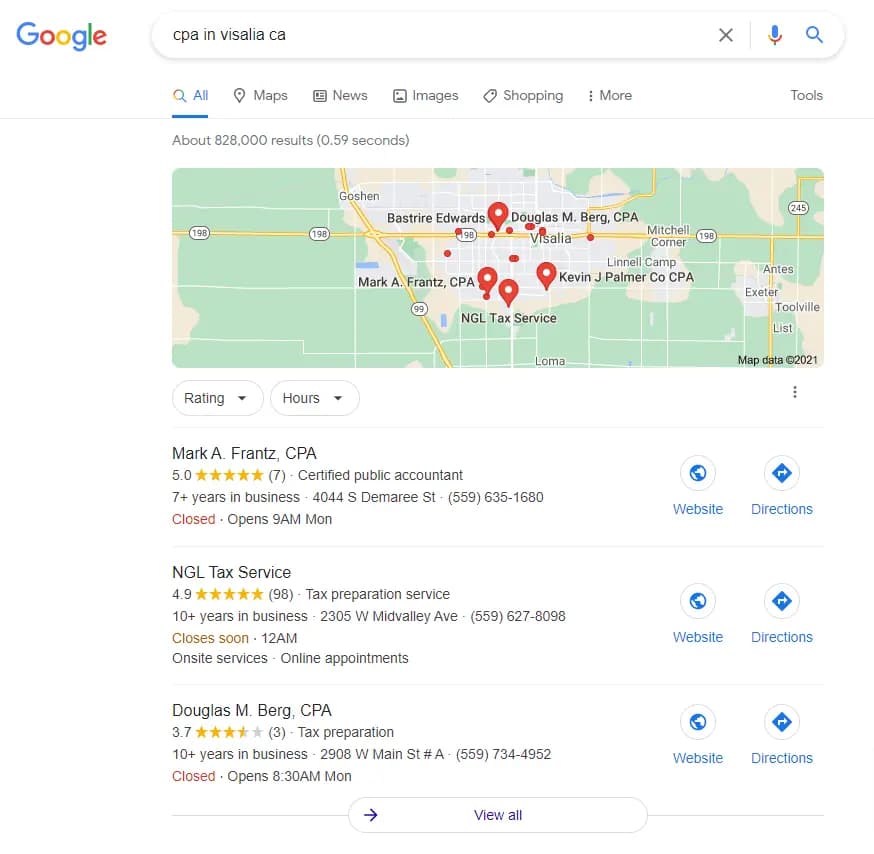 Are you the one with a bunch of great reviews?
Or, are you the one who only has a few. Or worse, no reviews.
What impression is that giving people about your business?
Can you imagine how many of your potential customers are calling your competition because they have more reviews than you?
Did you know that reviews have a huge impact in Google search? What that means is that a constant, steady, stream of reviews tells Google that your business is active and your customers love what you do. So, in turn, Google will show your business more often!
Are You Ready To Start Getting More Awesome Reviews & Stop Losing Customers To Your Competition?
Just imagine getting more calls to your business just because they read all of the great stuff about you from other customers. The reviews will get them sold on you and what you do.
So you do less selling, less marketing, and get more qualified leads to your business!
In this 20-minute video, you'll discover exactly how this works and why it's the most effective way for local businesses to generate new leads.
Let's Get You Some Leads!